Mane News
News | Articles | Press Releases | Events
23rd June 2017
Mane Event – Lions Rugby Evening

Event Details:
Private screening of the All Blacks v The British & Irish Lions. Food and Drink provided.
Followed by tickets to a corporate box at the Allianz Stadium for the Waratahs v Jaguares Super Rugby Game.
Event date:
4.30pm, Saturday 8th July 2017
*Terms & Conditions
– Atttendees are subject to a draw based on entries via Mane Consulting social media pages (Linkedin and Twitter)
– A total of 8 tickets available
– Final discretion by Directors of Mane Consulting Pty Ltd
– Travel and accommodation is not included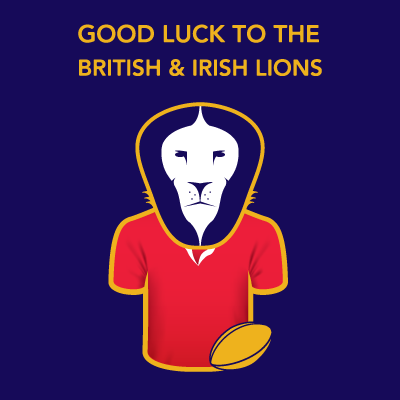 Have a Question?
---
19th June 2017
Introducing Mane's newest Consultant – Lisa Hurl
We are delighted Lisa has joined Mane Consulting to work with our insurance clients. Lisa has a proven track record working in a high performing specialist desk.
Having worked with Lisa previously, the Directors know that she has exactly the right values and ethics that fit with what we are building here at Mane. We are excited that Lisa has chosen us to take her career to the next level.
For any insurance related roles or job queries please contact Lisa directly on +61 424 056 263 or Lisa.Hurl@mane.com.au
February 2017
Accounting Forum – Australia and Mane Consulting Partnership Announced
Mane Consulting formally announce their association with the Accounting Forum – Australia.
Our partnership with this nationally recognised accounting group will allow the members of the forum to utilise the market knowledge and network of Mane Consulting and their affiliates.
To join or enquire about the Accounting Forum-Australia contact Ieuan Williams or go directly to the LinkedIn group by clicking the buttons.
December 2016
Mane Consulting Officially Launch
Today, Wednesday 14th December 2016 is the first day of our new business Mane Consulting Pty Ltd.
Mane Consulting was co-founded by Ieuan Williams and Joe McGinty. Ieuan and Joe have worked
together in their previous roles for the last 6 years.
"We have been overwhelmed by the response to our new business to date. It has been a fantastic journey so far, the exciting prospect is that we haven't even finished page one of our story…".
View Press Release Here